Key Personnel
The SCM management team consists of a core group of individuals whose collective experience totals more than 130 years. Their wealth of experience has earned the respect of the industry and business associates alike, and enabled them to survive and succeed, even amidst the most difficult challenges and economic climates.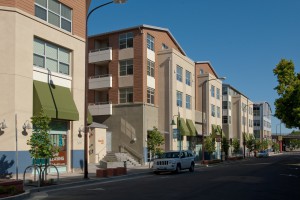 Steve C. Mothersell, President and CEO
Steve C. Mothersell Sr. has been in the real estate and development industry since 1978. He began his career in the real estate brokerage industry and later added land development, homebuilding, syndication and management activities to the full range of services now provided by SCM Corporate Group. He holds a California Real Estate Brokerage license and is a licensed contractor.
Mothersell is a member and a past director of the National Association of Homebuilders (NAHB); member and past president of the Building Industry Association of Central California (BIACC); and member, past director and previous legislative committee member of the California Building Industry Association (CBIA). Mothersell holds a Bachelor's degree in Business Administration from Utah State University where he attended on an athletic scholarship and graduated in 1975.
Mark A. Trinta, Chief Financial Officer
Mark A. Trinta serves as the controller and assistant corporate secretary. Trinta has been with SCM since 1986, overseeing all financial aspects of the company. Prior to joining SCM he was a partner at Pimentel, Stockman & Trinta, a large local accounting firm. Trinta received his Bachelor's degree in Business Administration with a concentration in accounting from California State University Stanislaus in 1978 and his Masters of Business Administration with a concentration in taxation from Golden Gate University in 1986. Trinta has been a Certified Public Accountant (inactive) since 1981.
Cody Mothersell, Vice President of Operations
Cody Mothersell is responsible for company operations at SCM-CMS. Cody oversees the design, operation and improvement of the systems that deliver SCM-CMS's services to its clients. Cody gained experience in the single family sector of residential construction at JTS Communities, a leading homebuilder in the Sacramento region. Before joining SCM in 2008, Cody worked on large commercial retail projects for EMJ Corporation, a Top 50 national general contractor. Cody received his Bachelor's degree in Operations Management from the Leeds School of Business at the University of Colorado. He earned his Masters of Business Administration degree at the UC Davis Graduate School of Management.